Research indicates that hormone imbalance may be related to the following:
| | | | |
| --- | --- | --- | --- |
| PMS* | Depression* | Osteoporosis* | Insomnia* |
| Endometriosis* | Migraines* | Hot flashes* | Fibroid Tumors* |
| Facial Hair* | Change in Cycle* | Gain in Body Fat* | Infertility* |
| Cramps* | Lack of Energy* | Thyroid Malfunction* | Bloating* |
| | Loss of Sexual Interest* | Skin Breakouts/ Irritations* | |
KEY BENEFITS AND FEATURES
Natural progesterone may bring balance in hormone levels and therefore may bring relief to the symptoms caused by hormonal imbalance. Unlike synthetic hormones, no harmful side effects have been reported.*
Exclusive formula formulated by Resource Maxima
USP grade natural progesterone in 100% organic cream base
Successful results for women of all ages*
Resource Maxima is proud to carry one of the finest, most potent natural progesterone creams available anywhere. Because this is such a successful product, we have devoted this website totally to it and also to its own brochure full of testimonials. When you want lasting, naturally based results, insist on one of the best, Woman's Dream.
No Artificial Color, No Artificial Fragrance, No Parabens, No Lanolin, Mineral Oil or Petrolatum, No Animal By-Products or Testing, No Sodium Lauryl/Laureth Sulfates, No Harsh Chemicals.
Woman's Dream cream is applied topically. SEE USAGE GUIDE
Warning: People with medical concerns should consult a doctor before using this or any product.
Caution: Keep out of reach of children, keep tightly closed. Store in a cool, dry place.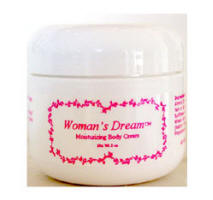 Ask about other support products by Resource Maxima that woman may want for help with hot flashes, weight control, and immune enhancement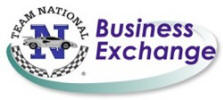 5% discount for members